At Fortis, we offer 3 different types of trouser! The Ranger, Venator and Lux. Each style has been designed to cater for different uses and conditions.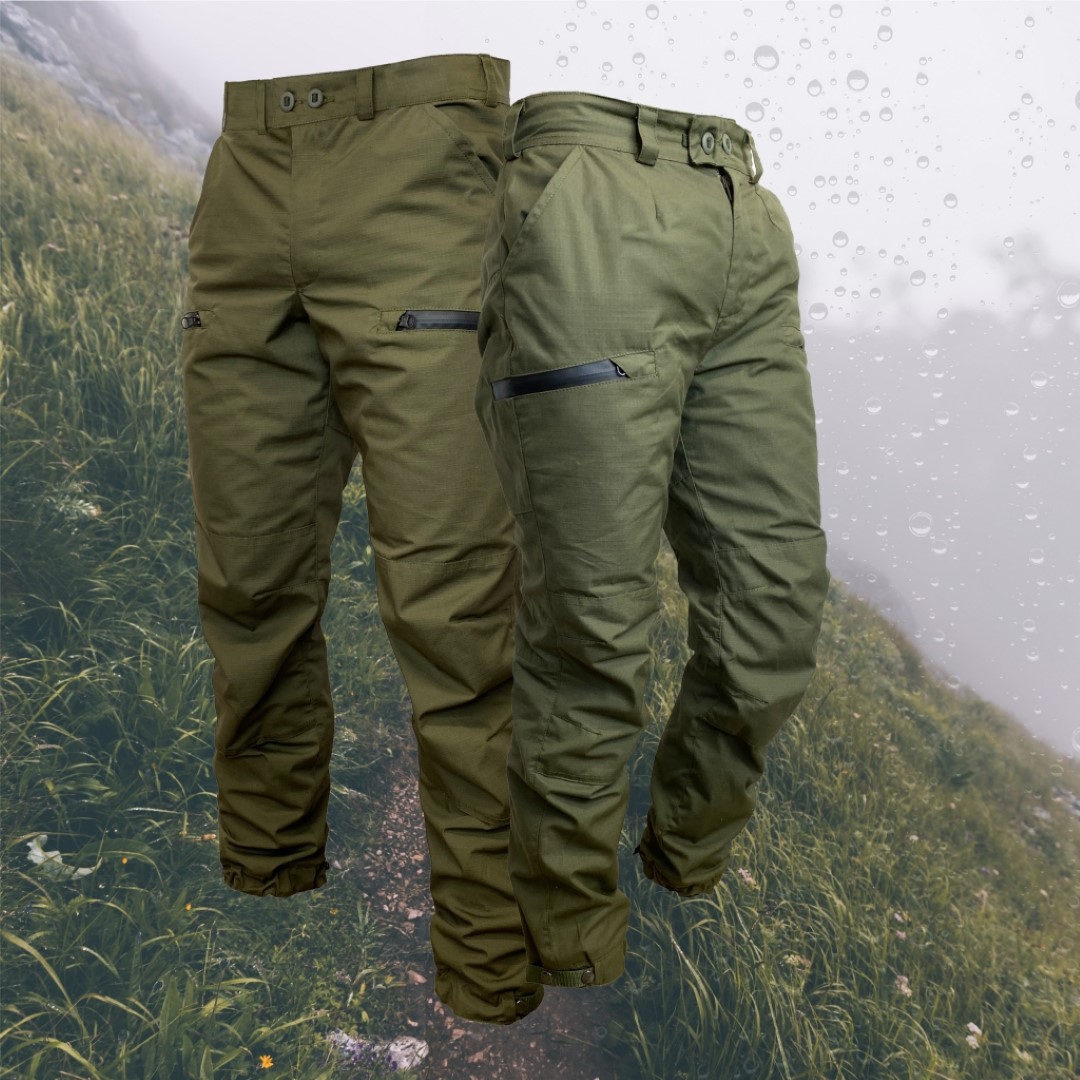 The Venator Trouser is manufactured in two different versions: Waterproof and Water Resistant! 

They might look the same on the outside, but it is the inside that they differ! By choosing the waterproof version, the trouser will include our 20k hydrostatic head drop-liner, keeping you dry in the wildest of weathers!⛈ If you opted for a water resistant pair, you will remain dry in light showers due to the DWR coating on our Ripstop. 

We offer both a male (left) and ladies (right) fit, ensuring a comfortable and flattering shape for both. The trousers now feature an elasticated back waistband, keeping those trousers UP ⬆️ when working or adventuring in the outdoors.

🌿 Lightweight 
🌧 Waterproof / Water Resistant 
🥾Adjustable Elastic/Webbing Ankle Fasteners with Press Studs
🪵Ripstop Reinforcement Seat and Knees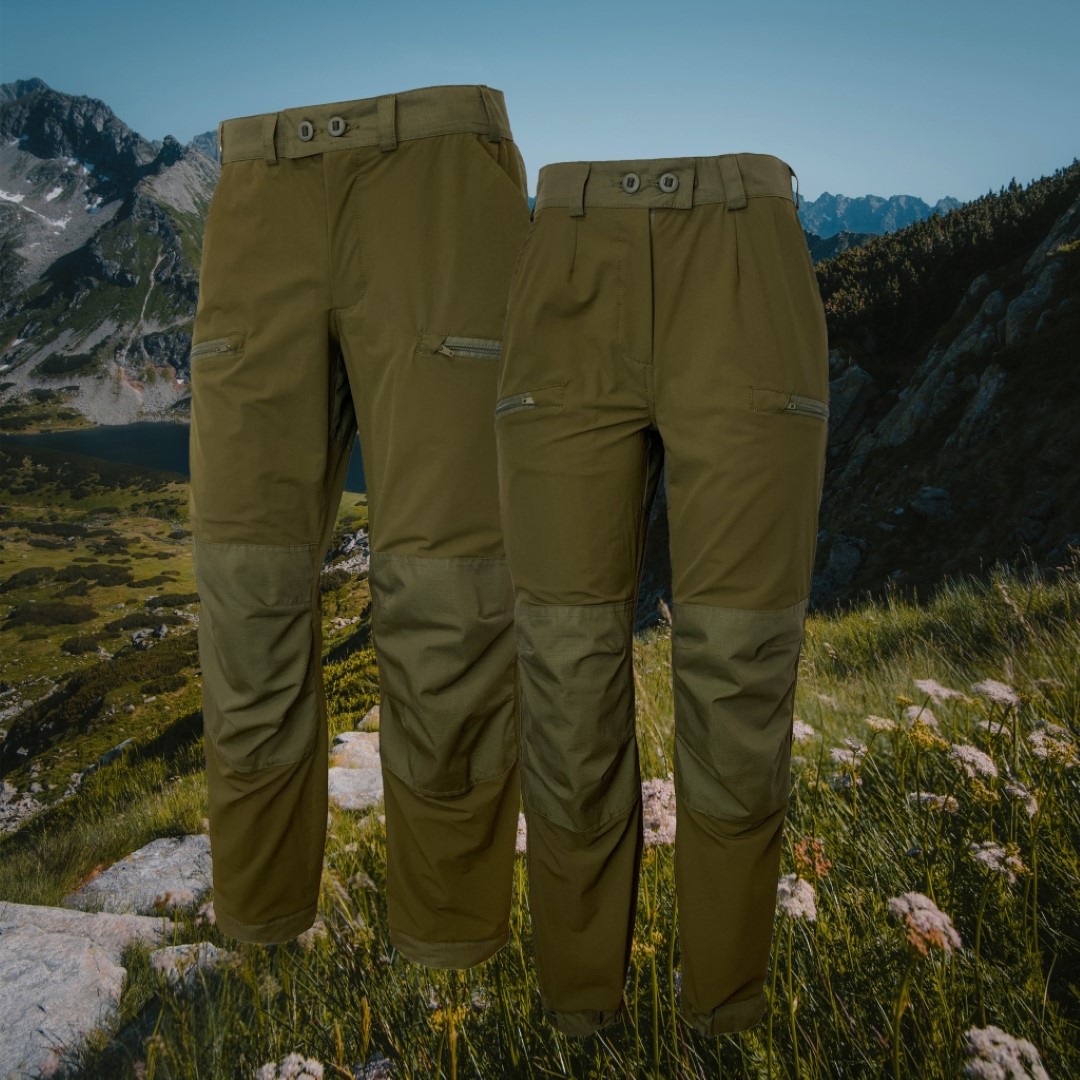 The ultimate SUMMER weight trouser… THE RANGER!

🌿 Lightweight, Breathable & Water Resistant
👌 Extreme Stretch Shell
🌄 Reinforced Ripstop Knees & Seat

The Rangers are designed for adventures in the outdoors! Manufactured with an extreme stretch shell, ensures that there is no restriction of movement, even during the most demanding of activities.They offer some excellent features such as, anatomic knee reinforcements, zipped thigh pockets and hooks at the hem with webbing and press stud closure to keep them close to the boot.

The fit is similar to that of our Venator Trousers, offering both mens and ladies.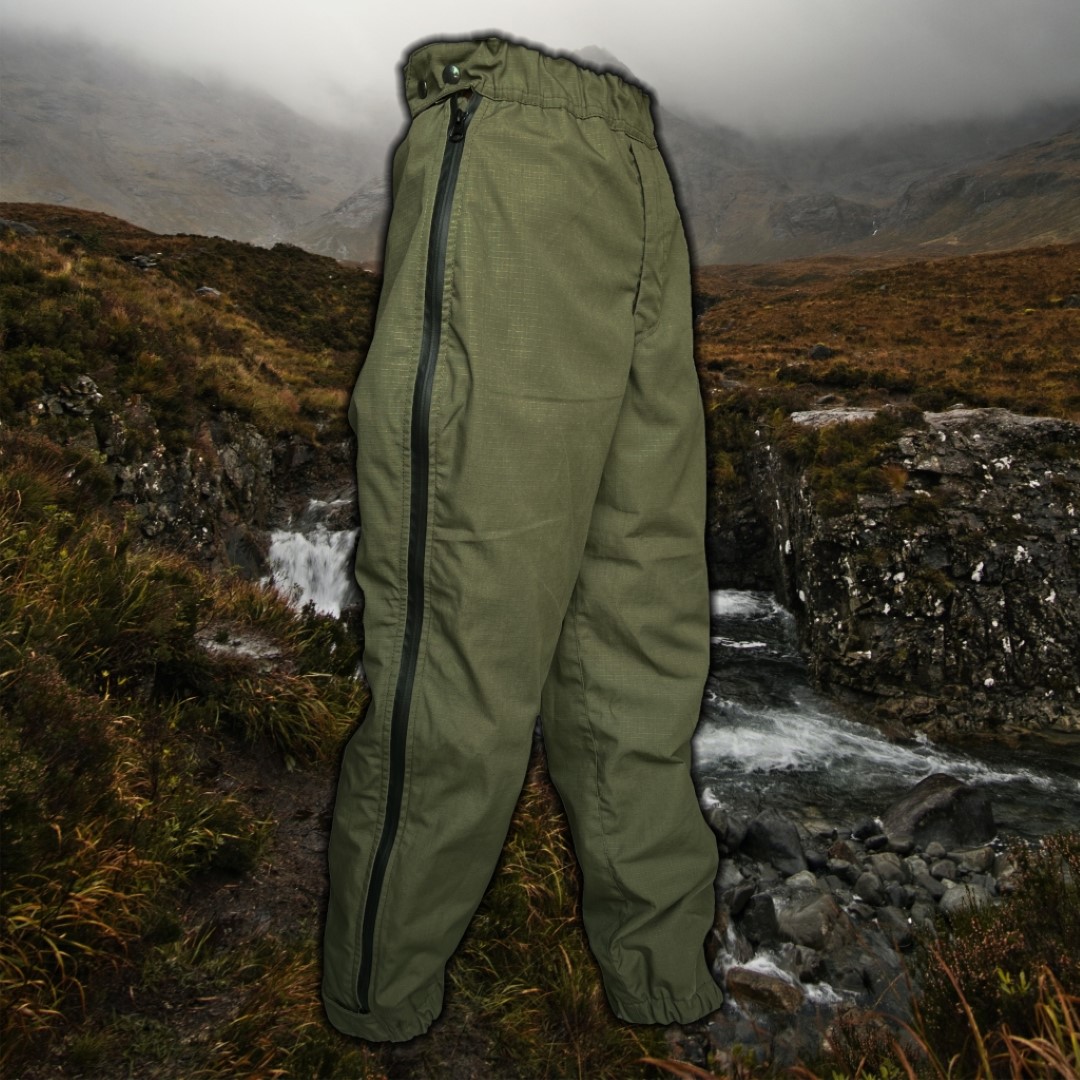 Imagine being in the field and a rain cloud comes over! ⛈ You don't have your waterproof trousers on, so you grab them from your bag and undo the ankle adjuster and zips. You leave your wellies on, pop your foot through the gap, and place them on your waist. With ease, you slide the side zips down, fasten the ankle adjusters around your wellies and smirk😏! All your other friends are still struggling to get in their waterproofs, battling with getting their boots through the legs of the trousers! They are all wishing they had a pair of Fortis Lux Over Trousers😉! 

🌿 Lightweight 
🌧 Waterproof 
👌 Available in Mini-Rip or Ripstop Outer
🙌 Elasticated Waist and Popper Fastening 
😍 Full Zip Side Leg Opening 
👍 Elasticated Hem with Velcro Adjuster