We catch up with Ruth and learn about her role at Fortis, her adventures outdoors and her favourite Fortis product!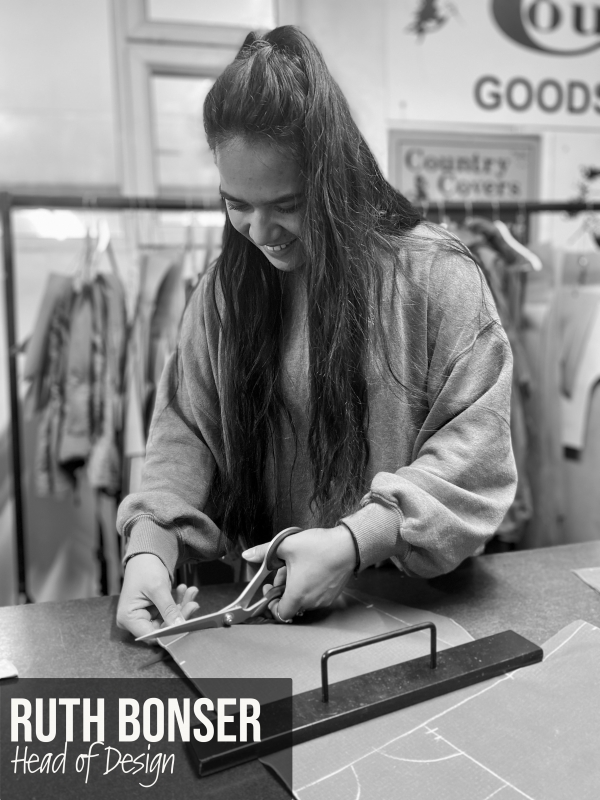 What is your role at Fortis Clothing?
Head of Design – I've been working for the company for almost four and a half years now, initially starting as an apprentice pattern cutter. As a small manufacturing business, a lot of the staff here get hands-on across different areas in the company, so our day to day can vary. I could be doing anything from drawing designs, pattern drafting, sampling, cutting, occasionally sewing, liaising and meeting with clients, or working away at trade fairs (which we all love!). It makes Fortis an exciting place to work as each work week can look so different.
What adventures do you partake in, in the outdoors?
Living in Devon we have the most beautiful landscape and coastline right on the doorstep so naturally I love getting outdoors and spending time in nature. Mainly I go walking and explore new places or I spend a lot of time on the beach so might go sea swimming or paddle boarding. Not forgetting of course, we all love a Devonshire beer garden in the summer so that's often part of life down here.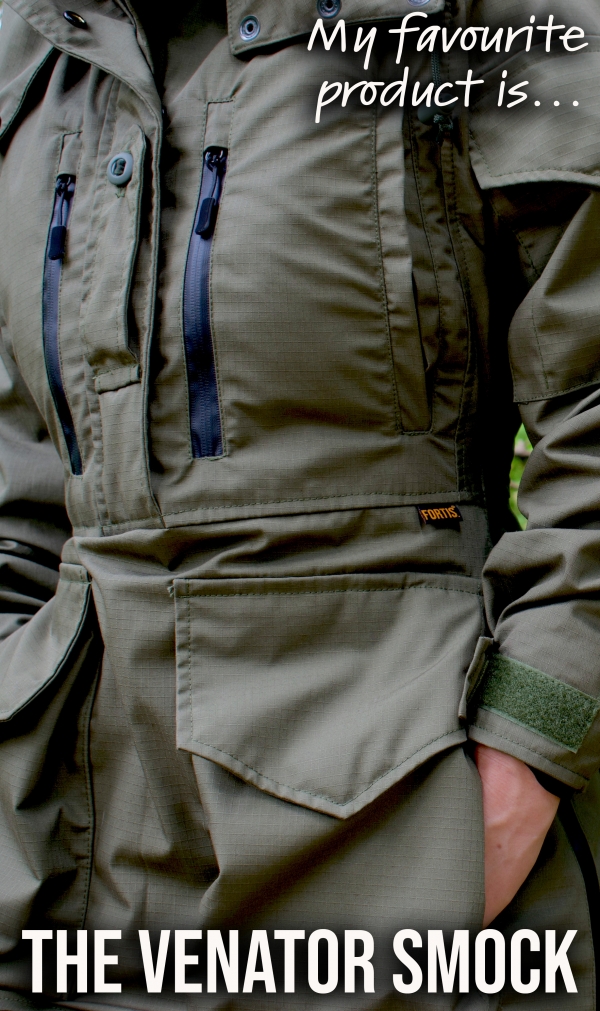 What is your favourite Fortis Product?
The Venator Smock just ticks all the boxes. In-keeping with that military look which is at the root of all of Fortis products, it's a hugely practical garment with pockets galore, full waterproofing, solid wind proofing and lightweight feel which makes it the perfect outdoor garment. 
As with any of my Fortis jackets, it stands head and shoulders above any other "waterproof" garments I have had as the waterproofing does exactly that, keeps you dry. 
My favourite feature has to be the pockets, there are just so many, so you end up not needing to bring a bag or anything with you when you go out which is great. The fleece-lined hand warmer pockets are a lovely touch on a freezing day.
Why was the Venator designed?
Most of our designs are actually initiated by customer feedback. Individuals were looking for the ultimate hunting smock/jacket which was resilient in all weather conditions. Ladies praised our popular Field Jacket/Smock and its fit, so it was only right that we adapted the functionality of the Field Jacket/Smock to meet the needs of the ladies who live and breathe the outdoors. In short, we added lots of useful pockets to the Field Jacket/Smock base, including the large pocket at the back and fleece lined hand warmer pockets! 
What are your styling 'Top-Tips' when wearing the Venator Smock? 
Style wise, it's such a versatile Smock. It's designed for stalking (so predominantly we manufacture in a classic Olive Green Ripstop) so you'd assume it should be only worn on the hill with a matching green trouser and walking boot. However, I wear it as a casual jacket so if out walking I'll wear it with jeans and wellies, or I'll wear it over my gym wear or just layered with a roll neck jumper and Chelsea boots if it's cold.