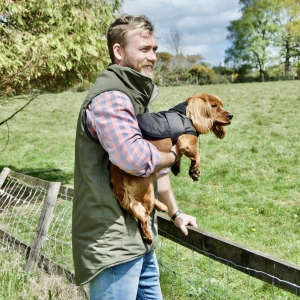 After a couple of years of tough and unpredictable times, Fortis is finding its feet on the other side. We have completed five shows this year, which has been refreshing to see faces that we have seen on the show grounds year in and year out. Dare I say it, it looks like life might be getting back to some sort of normality… as long as Putin disappears! 
 
With a couple years of changing the business and its structure, I have had time to reflect and listen even deeper to customers' demands. This started with a shop, then a ladies collection and now into fine tuning what I like to call the 'Covid Collection'! From the Covid collection, we created something special, garments that showcased style and function. 
 
For all you absolute legends I see at the shows, new and old, thank you! Thank you for taking the time to come and say 'hello', purchase from us and give feedback. We are an ever growing and evolving machine. To be a British manufacture and keep the morals of growing something that has been killed in the past 50 years has its challenges, but it will reward us! It rewards us with bloody good kit, great customers and creates a movement of backing the British manufacturing industry! I am extremely happy to see my teams hard work is getting the praise they deserve for creating such a wonderful collection that you all love.
The Nightguard Fleece is one of our most popular items and continues to be very successful! So we have upgraded some features and released some new styles because of its success. 
The Nightguard Windproof weighs next to nothing and features: 6 pockets, a front half zip opening and two-way opening side zips! We have called this: "The summer nights, stalkers dream". This item is the most versatile windproof smock that I have seen in the marketplace! Its proven me right and our customers have loved it! 
The Nightguard Waterproof is available in two different versions; with fleece for cold environments and without for warmer climates! With a detachable hood, 20K waterproofing, weighing under 750g, it is the perfect utility smock! We know the environment of the Highlands of Scotland, and going from stalking, to shooting, to dragging the stag, something like this would be brilliant edition to a backpack. Again, this has been a huge success and one ncustomer called it "Shithot smock, never seen one that has this sort of thought in it, just take my money!"
Next is the Explorer Gilet with a Scooped back tail! Yes, you heard…with a scoop tail! Over the years people have continually asked for gilets with a longer back but we have never had the time to start to develop such a gilet, until now. We have designed three options; fleece with ripstop, waterproofing with ripstop and finally a combination of fleece, waterproofing and ripstop!! The waterproof version will come with a detachable hood of course!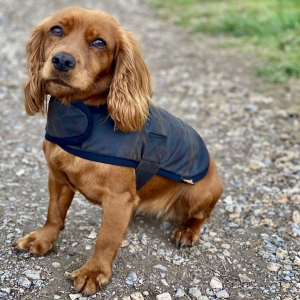 Our last product which has recently been released is the any size Waterproof Dog Coat! Fortis will make to measure, supplying dogs of all shapes and sizes with a waterproof coat. For years I have been out walking, shooting and fishing with my working cocker spaniel and she has always needed a coat and now she has one. We believed there was a real gap in the market for high quality, durable dog coats which are made to size! We cannot wait to share photos of the dog coats we are manufacturing for customers.
For now, that's all I have for you!

Lastly, I just wanted to say that this year is looking like our biggest yet! We have doubled down our faith in Fortis, the future of British Manufacturing, and this year we are going to prove why we were right to do so!

I hope you love the new collection as much as we do and we look forward to seeing many of you at the shows this season. Please come and say 'hello', you don't always have to purchase but if you do, thank you for your continued support, it really does mean something to the team and I. 
 
Thank you again.
Best Wishes,  
Oliver