Here they are! A new generation of manufacturing! Tweed Breeks….. look no further on the market, we have the perfect cut.
After years of people praising the incredible cut and tailored shape of our Breeks, we have now decided to listen to popular demand and open the Breeks to being cut in Tweed.
We have a selection of Tweeds available, between 50 and 100 different Tweeds to choose from. We will only make these to order and they will be in our size sets, from 26 waist to 46 waist.
We will allow any length you wish, our standard will be a 22 inch inside leg but you can add inches on or off at no extra costing. We will be able to make the orders with and without back pockets.
Like our Fortis ripstop breeks, these will have a waterproof drop liner and will keep a lot of wind and water off you, but these will not have the same performance qualities as our waterproof ripstop breeks.
We are incredibly proud of our breeks and to be making them in Tweed is a huge milestone for Fortis.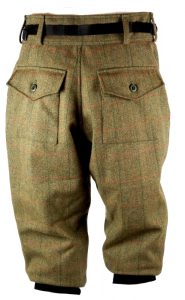 Please send an email to [email protected] if you are interested in Fortis Tweed Breeks.
Features
Tweed of your choice with Pro-line waterproof  breathable liner
Adjustable waistband
Adjustable bottoms
Any waist size
Standard length 22″
change your leg length
We would love your feedback, come to the British Shooting show and see them and other new releases for Fortis. But this is the first of many huge developments for Fortis in 2018.
Thank you and see you at the British Shooting show. https://shootingshow.co.uk/ get your tickets here.
Oliver Massy-Birch